Learn to teach with
digital technology

Wingsys Academy is an accredited training project, aimed at teachers and educators, in line with the digitization of Education.
These trainings aim to prepare teachers to apply, in their classrooms, teaching models enriched with digital solutions.
Through the application of different techniques and tools developed by Wingsys for Education, trainees will learn how to guide their students so that everyone can make the most of the potential of technologies.
Wingsys Academy provides specific training so that teachers can easily adapt to the new demands of digital education.
Training Plans
Wingsys Academy's training plans meet the specific doubts and needs of teachers and educators. Its general objective is to clarify and help to overcome any barriers and difficulties faced by each trainee regarding the implementation of new hybrid and face-to-face Education models in the classroom.
Wingsys Academy allows you to streamline and simplify the digital transition in education.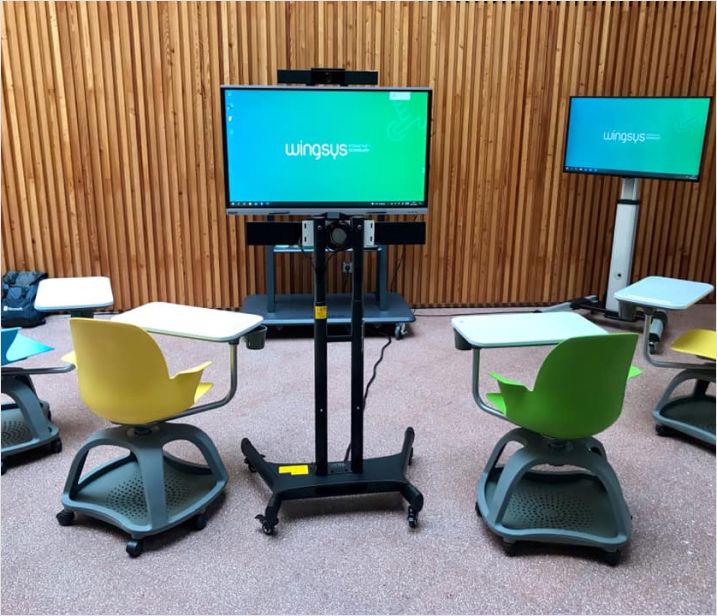 TRAINING 1
Hybrid Learning Environments Enriched by Digital Technologies - A Practical Application with Wingsys Digital Screens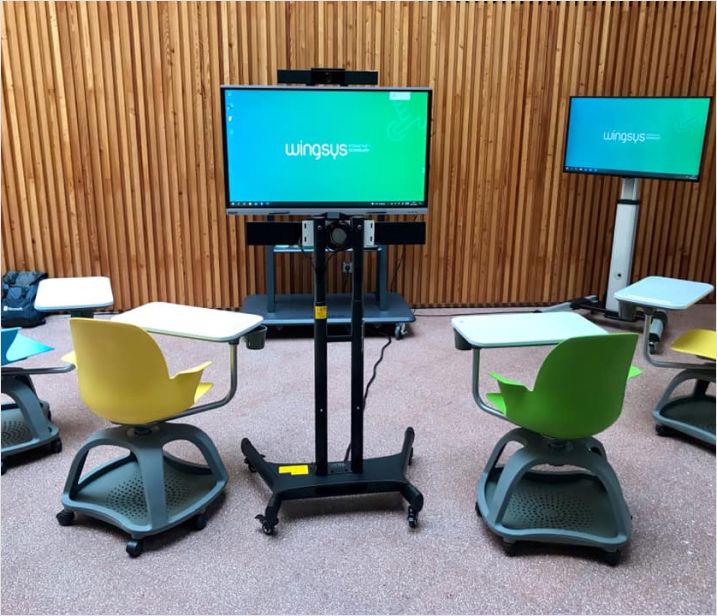 In these sessions, trainees will attend and participate in dynamic presentations of all the features and options that Wingsys digital whiteboards offer. Teachers and educators will experience in practice the multiple advantages of applying hybrid education models enriched with Digital Technology. Throughout the training, teachers work at their own pace, individually and in groups, using digital means to achieve the proposed objectives.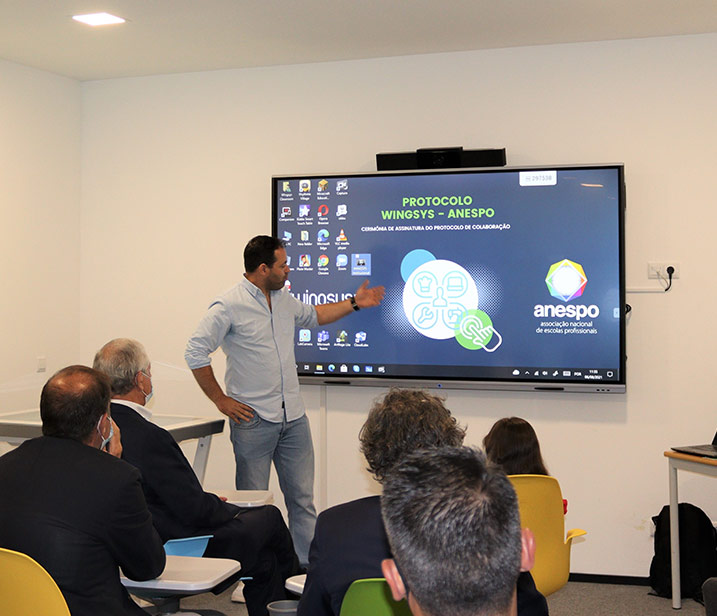 TRAINING 2
The relationship of applications and mobile devices in the educational context with Wingsys digital whiteboards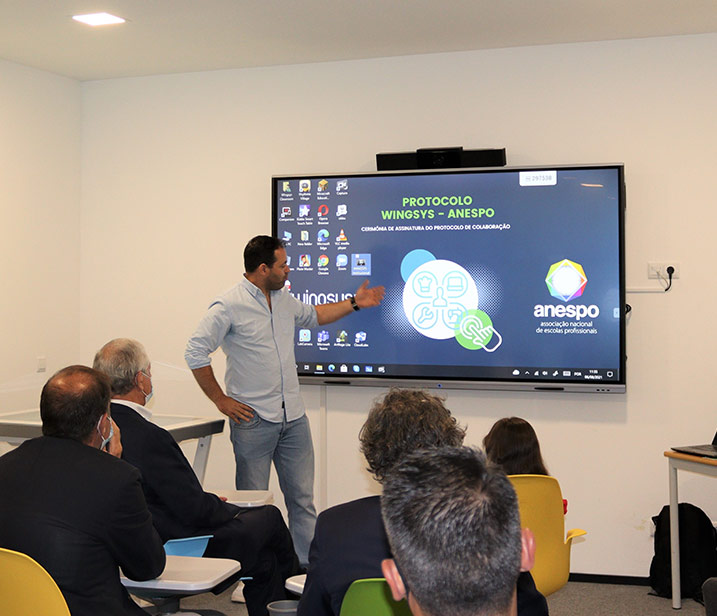 During this action, trainees will understand the advantages of APPs as a pedagogical practice in the classroom. This approach allows us to combine Technology with Education through the creation of a differentiated pedagogical model that is adaptable to each student. Using mobile devices, applications and interactive screens, it is possible to overcome the common difficulty of having different learning paces in a classroom. Throughout this training, teachers are trained to use these tools in the best way, stimulating the teaching-learning process.
Frequently Asked Questions about Wingsys Academy
Who can enroll in the Training Plans?
How can I request a Training Action?
Who are Wingsys Academy trainers?
Are Wingsys Academy training certified?
What is Wingsys Academy's Pedagogical Approach?
How is the assessment carried out in training?