Rent
INTERACTIVE
SOLUTIONS
Do you want to temporarily rent one of our interactive solutions?
Wingsys offers a short or long term rental service, with equipment for specific actions, fairs, congresses or events in Portugal and abroad.
It stands out for its excellent service, adapted to each type of business, offering all the support in choosing, transporting and installing the chosen solution.
Find out here which products are available and discover the advantages of our rental service.
How can you rent our Interactive Solutions?
1. Choose the Wingsys interactive equipment you want to rent
2. Fill out our rental form or contact us
3. Select dates and check product availability
4. Define the location where the solution you chose will be installed
5. Inform us if you want transport for delivery / collection (optional)
Interactive Products You Can
Rent
Layout Suggestions for Actions, Fairs and Events
The digital solutions sold by Wingsys are fully customizable from the external aspect (hardware) to the content (multi-touch software). Our technicians and creatives develop your project from the idealized conception to the real implementation.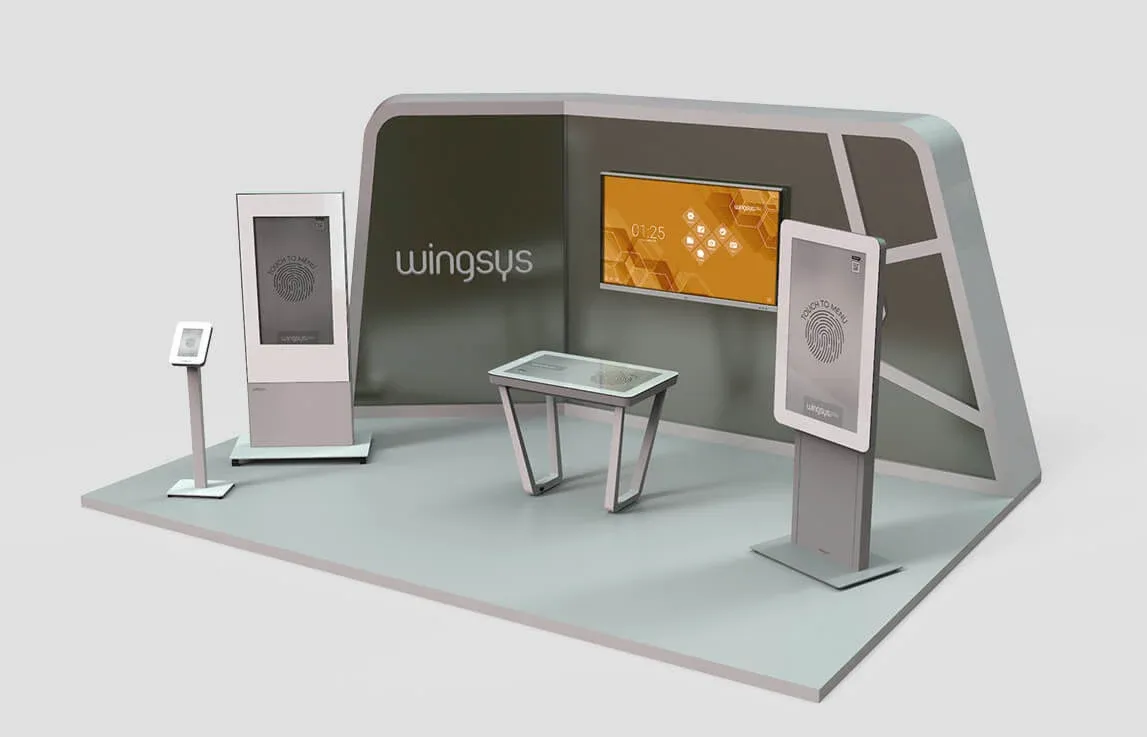 FAQ
Where can I rent Wingsys interactive equipment?
What interactive products are available?
Do you deliver the equipment and / or pick it up at the customer's location?
Do you have technical support for installation / uninstallation?
Do you provide training to use the equipment?
In addition to the basic rental price, are there any additional costs?
What payment methods are accepted by Wingsys?
If I want to extend my rental by one or more days, will the price be the same?
Can I return the equipment later than the time specified in the contract?
Can I pick up or return the equipment outside company hours?
How can I get a copy of my invoice?
How can I make a suggestion or complaint?
Is Wingsys taking additional precautions to help reduce the spread of Coronavirus?
3, 2, 1…
INTERACTION!
Rent an interactive solution without worries and with all the advantages to provide a unique experience to your customers.
RENT INTERACTIVE EQUIPMENT